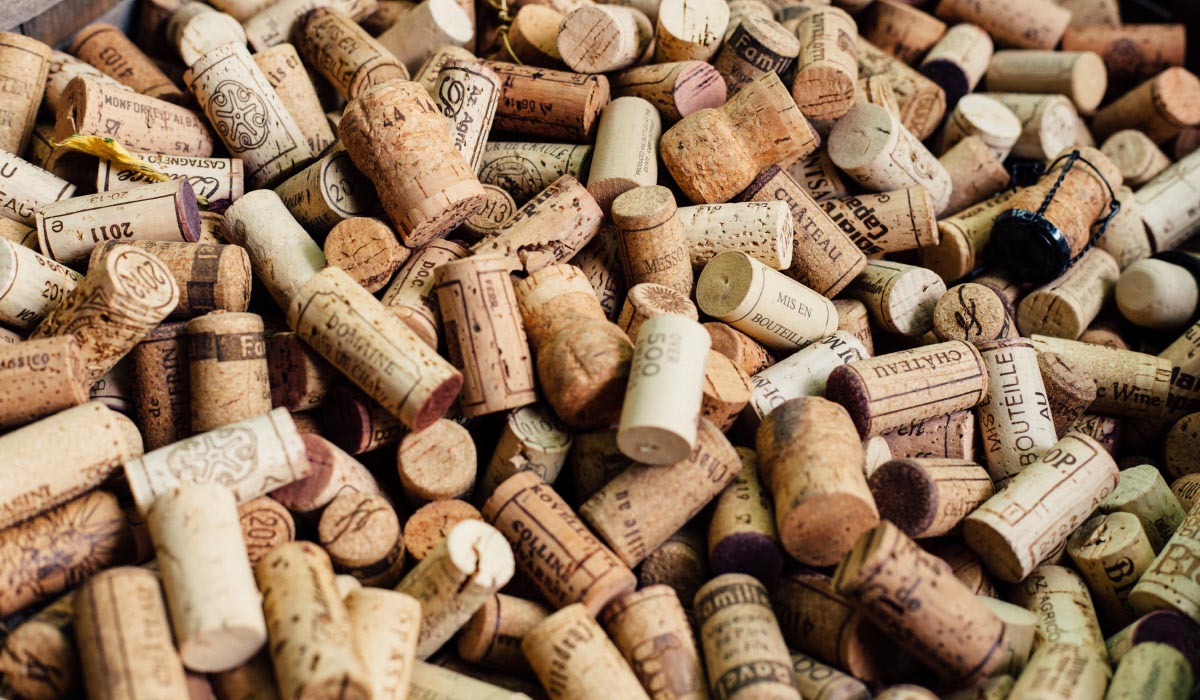 The Culture of Georgian wine
The Culture of Georgian wine
Grapes in Georgia are the main agricultural crop, and the production of wine has a centuries-old culture. Now the famous Kakhetian wine is already known throughout the world, but winemaking in Western Georgia is no less rich and interesting.
It is assumed that the Georgian tradition of winemaking arose about eight thousand years ago. Throughout history, winemaking has become not only one of the foundations of Georgia's economy but also an important part of its spiritual culture.
Wine is a signature feature of any Georgian holiday and is also used in everyday life. Traditionally, wine is drunk with an observance of formalities, regardless of how accidental the event is. An example is improvised supra among friends who gathered at the corner of the street or in a public park.
Autochthonous grape varieties are harvested in Georgia and there is a natural zoning of the vine in varieties. Own technologies of wine production are created:
Kakheti,
Imereti
Racha-Lechkhumi (or production of natural semi-sweet wines).
Georgian table wines - do not contain sugar, have the slightly sour taste. Georgian varietal wines are wines obtained from grapes of one kind. Georgian vintage wines - the same varietal, but produced according to rigidly established technologies, are aged for at least two years.
Georgian collection wines are the same vintage, but after aging in Qvevri (special Georgian clay jugs) and bottled for ripening for 3-20 years.


Wine of Imereti
Imereti technology of wine production is when grapes are pressed together with bones and twigs, then twigs are removed, and the juice, rind, and bones are left for fermentation.
Imereti, as well as all of Georgia since ancient times, was engaged in winemaking. Notable vineyards were located in valleys of large rivers. The climate of Imereti and the sufficient level of precipitation allow growing both early and late grape varieties.
In the XIX century, the Imeretian and Megrel princes imported and successfully raised French grape varieties (Chardonnay, Aligote, etc.) in Western Georgia. Grapes of these varieties and Georgian Tsitsiki are used for the production of sparkling wines.
The best Georgian Imereti grapes wine brands:
Tsolikauri,
Tsitska;
Saperavi, Aladasturi - are the basis for Imeretian red wine.


Wine of Kakheti

Kakheti technology - according to it, twigs are not removed, leaving the whole mass to wander for 3-4 months, and then the product is filtered. Compared with Imereti wine, the difference in technology leads to a more tart and rich taste in Kakheti.

Both technologies differ from how the wine is produced in Europe. Simplifying the situation, Europe is pressed by grapes without branches, in Georgia - with branches. In addition, Kakhetian wine wanders for 3-4 months, which in Europe would be considered unacceptable. And one more serious difference: all Georgian wines are the result of enriching the local varieties of grapes, while the winemaking of the USA, Chile, South Africa, and even in many respects France and Germany is the planting and cultivation of imported varieties.
Racha-Lechkhumi - the motherland of the unique and rare wine
Now all the world knows Khvanchkara and Kindzmarauli. These unique red semi-sweet wines are made in Western Georgia from the varieties of Alexandrouli, Mujuretuli, Saperavi. In the region, all the West Georgian grape varieties also grow.
Racine wines are distinguished by their attachment to a specific place and time of harvesting grapes. This makes Hvanchkaru and Kindzmarauli not only unique but also rare wines.
Each guest in a Georgian family, especially a foreigner, hosts repeatedly offering home-made wine made by themselves or their relatives. The wine culture has existed in all regions of Georgia for many years, therefore the tradition of making home wine is spread throughout the country, even in the big cities of Tbilisi and Batumi.
The famous Georgian wine house
Wine club Vinomania
The best Georgian wine(including exclusive wine collections), Chacha(Georgian grape vodka), brandy and sparkling wines. Pleasant, tranquil atmosphere and music.
Mtevani
Wine restaurant & cellar "Mtevani" is located in a center of Signagi, which is known as a city of love and situated in a historical region of Georgia, Kakheti. The restaurant offers an opportunity to spend your time in a cozy environment. Here you will have a chance to explore a history of Georgian wine, taste distinguished quality natural wines along with delicious Georgian cuisine and to participate in making a Georgian sweet called "Churchkhela".
Windom
Peaceful wine paradise in the heart of festive Batumi. A stylish wine bar and shop with a wide range of Georgian/homemade wines that fit every taste. Owners are very social and friendly people wishing to help you with your choice.
Vintage
Wine shop '' Vintage 'is located in the center of Tbilisi, Shota Rustaveli Avenue 40. The store was opened in May 2017, but in this short time, the shop has earned a good reputation because of qualified staff and high-quality wine. The store is represented by both large companies and various farmer wines. You will be able to taste and buy rare Georgian wines in the store. Also, we offer free delivery in Tbilisi and for only 2,5-4,5 dollars (per bottle) in Russia and Ukraine.
Winery Khareba - Rustaveli
Khareba Winery produces more than 35 varieties of wines. The main goal of the company is to provide high-quality wine produced by Georgian and European methods from its own vineyards, both in western and eastern Georgia. The company owns 25 varieties of grapes and also 7 local varieties of grapes (Georgian wine types: saperavi, rkatsiteli, green sort). The winery has the following European varieties: Cabernet Sauvignon, Chardonnay, Sauvignon, Muscat, Pinot, and Merlot.
The company also promotes the breeding of rare species, such as Otskhanuri Sapere, Cicka, Tsolikouri, Krakhuna, Aladasturi, Usakhelouri, Khikhvi and Kisi. The Terjola cellar combines with each other the 8,000-year-old tradition of the Georgian wine-making industry and the modern innovative achievements of the 21st century.
This is a place where there are more than 40 varieties of wine from more than 20 kinds of grapes that are rarely found in any other cellar.
To prevent the vine from deteriorating due to high humidity, in Western Georgia it is subjected to a long pruning. She rises high on metal pergolas. In Ajaria and Guria, the grapes were sent to a tree that had the function of a foundation, and late autumn, berries were picked from it. Many tourists pay attention to the fact that the whole of Western Georgia, both in cities and in villages, is covered with a grapevine, like a cobweb.
Since ancient Colchis had close ties with Hellas, winemaking in Western Georgia is somewhat reminiscent of Greek wine. The grapes were collected very late, and the wine was diluted with water.